Escort
Escort supply convoys automatically move towards their destination. Players must protect their convoys from other players.

Players can use Gold or items to refresh which supplies they are going to escort. Different supply convoys offer different rewards.

Attack other players and steal their rewards!
Rewards: EXP, Silver, Enrich Scrolls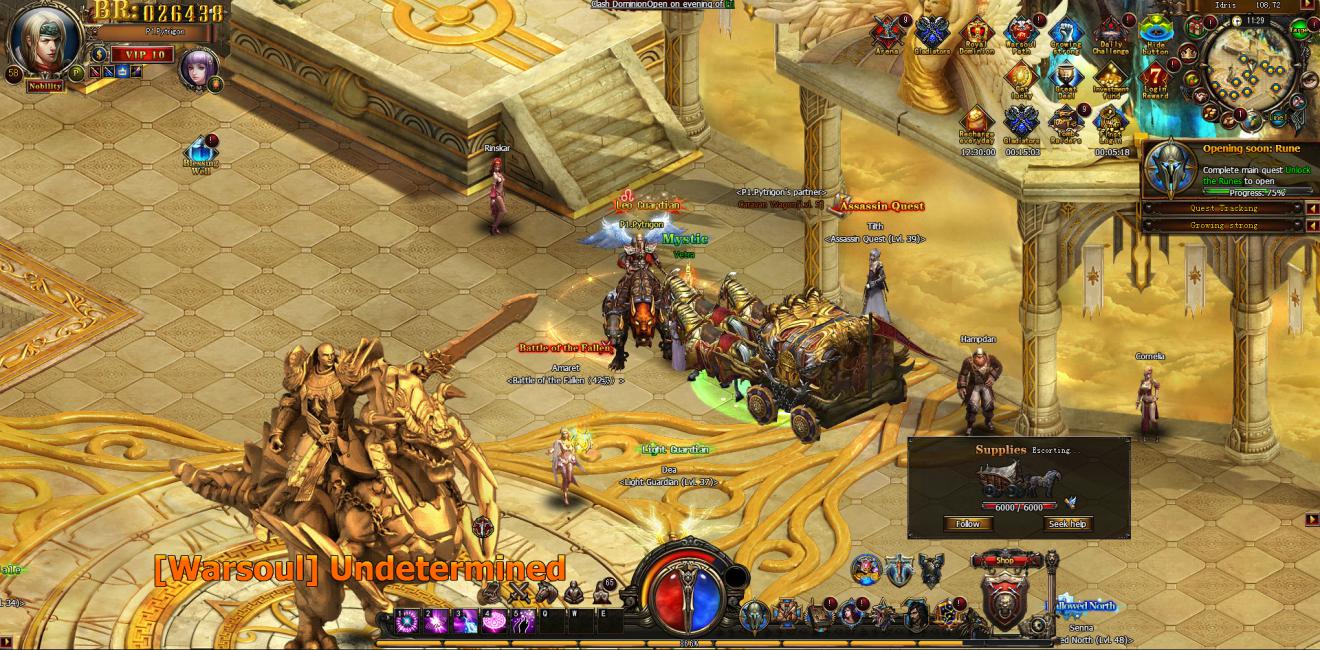 Seven Deadly Sins (World BOSS)
At set times, you can join the entire server in a dungeon to fight the World BOSS.
You must be lvl. 35 to fight.
All players who enter the dungeon will receive rewards. Rewards are based on the amount of damage dealt to the BOSS. The top 10 players receive additional rewards.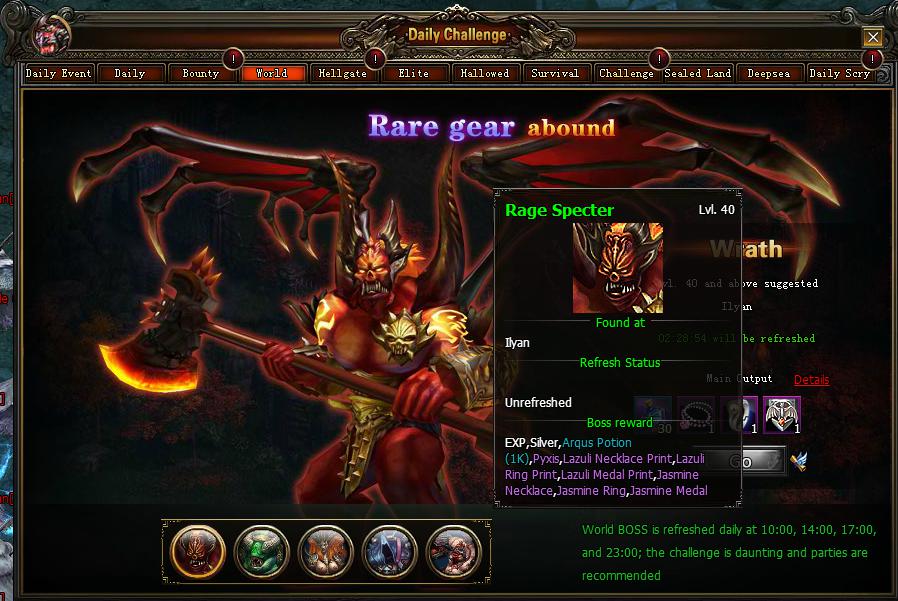 My Target
Players can complete targets to get cool prizes.
There are 8 chapters in total, each with their own unique targets.
By completing each chapter's quests, players receive rewards. Complete all targets for a bonus reward.
Unlock new chapters by increasing your level and completing quests.
Rewards: EXP, Arqus, Chests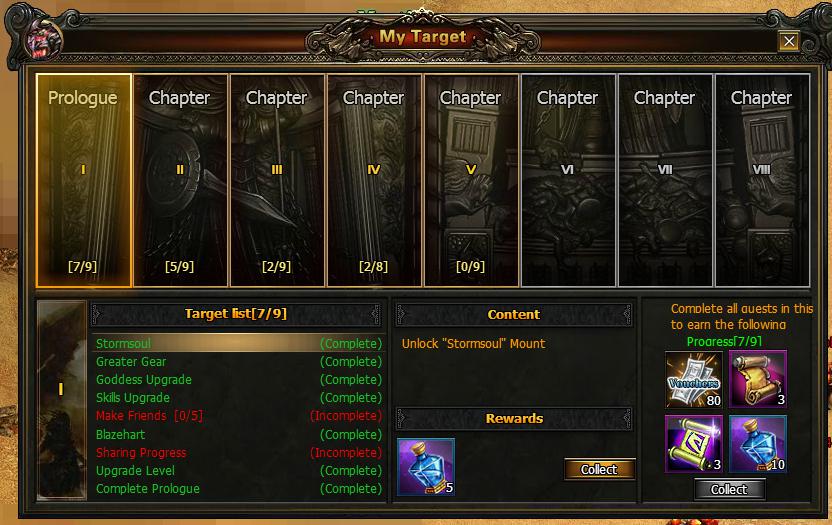 Assassin Quests
Players may take on 10 Assassin quests per day.
The Assassin Board can be refreshed once every half hour free of charge. Subsequent refreshes require 10 Gold.
The Assassin Board will randomly generate Lesser, Fine, Greater, Rare and Epic quests. Fine quests are better than Lesser quests, Greater quests are better than Fine quests, and so on. Complete Epic quests and be rewarded with bonus Pyxis!