Enhance
Enhancing gear requires Silver and an upgrade item. Enhance gear to increase the gear's quality. High quality gear gives better stats.

As you enhance your gear, the probability of success decreases. You can currently upgrade your gear to Epic +12 at max.

Epic and Rare gear provide up to 3 bonus stats to your character.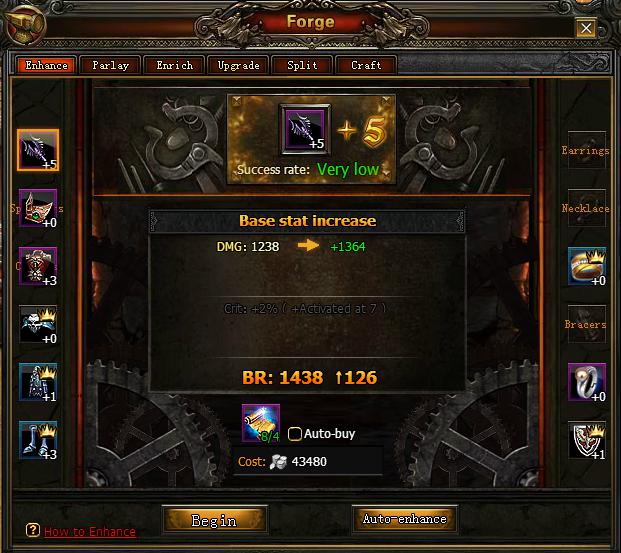 Upgrade
Glorify gear to turn Rare gear into Epic gear.

Gear must be lvl. 40+. Glorifying gear costs Silver, Glorify Scrolls, and other upgrade materials.

After you Glorify your gear, the base stats will change. Though enhance level will not change, the stats enhanced willl. Parlayed attributes and stars will not change. Glorify always succeeds.