​
Rifters!
Kingdom Rift (S1-S54) will be going offline for maintenance on March 26th at 04:30 EDT(Eastern Standard Time). For those of you in other parts of the world, that is:
01:30 PDT on March 26th

08:30 GMT on March 26th

16:30 GMT+8 on March 26th
Patch Notes:
Starting from this week, players in S49 and S50 can now also access the Death Arena.

All PDT servers that have access to Death Arena will now also have access to Moon Temple Siege. Moon Temple Siege can also be accessed via the Death Arena (see picture below).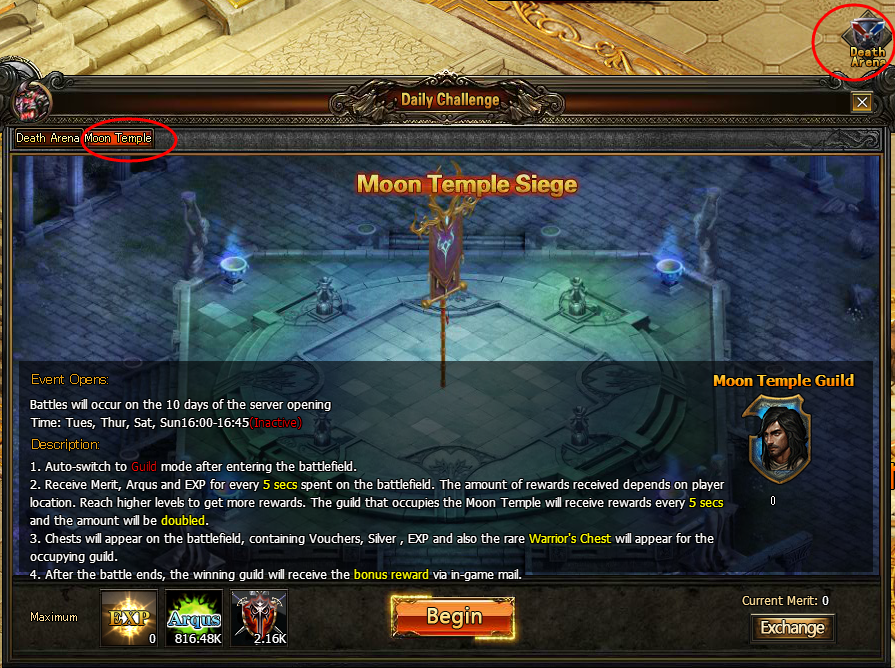 The maintenance is expected to last around 3 hours. Please keep an eye on this thread for any updates!
For more news about us, visit our homepage: http://kingdom.r2games.com/
Click here to follow us on Facebook:https://www.facebook.com/KingdomRift