Tomb Raiders
After you use a Treasure Map, click Tomb Raiders to display information about the treasure. From here, you can auto-path to the treasure.
Rewards: Silver, upgrade items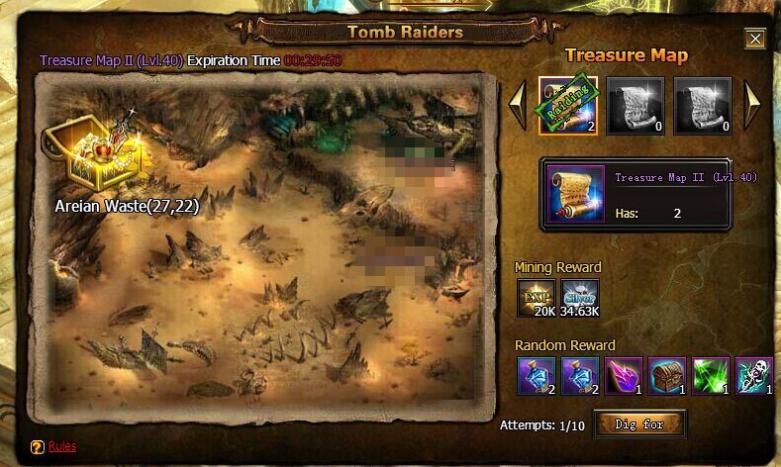 Trading
You can pawn potions, gear, upgrade items, Grinbrindles, and other rare items.

All players can stock items for others to buy. Players can search for items that they desire.